Desert Diamond Arena | Glendale, Arizona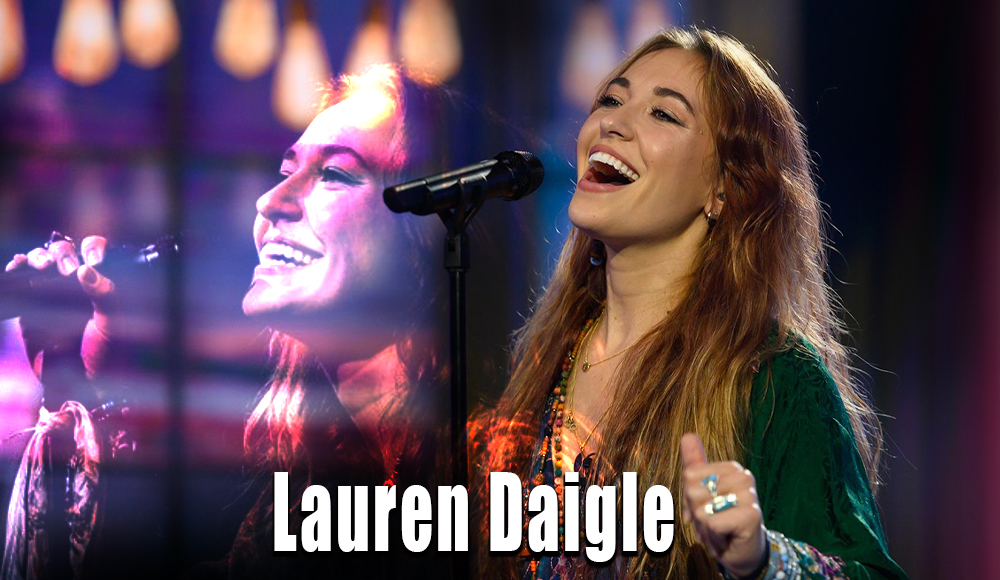 The award-winning contemporary Christian artist, Lauren Daigle, is calling all believers for nights of praise and worship at the Kaleidoscope Tour. Dropping her newest self-titled LP in its entirety, the world has been blessed with new anthems of praise for the King most high, sung with Daigle's alluring voice. Featuring its hit single "Thank God I Do", her new album has sent waves of love and grace among believers worldwide. As she takes her new tracks and church-favorite hits back to the live stage, she's marking a special stop at Desert Diamond Arena on Saturday, November 11th. Faithful to using her gift to inspire and help believers strengthen their bond with God, the Kaleidoscope Tour is bound to share the spectrum of grace in beautiful colors as everyone lifts their praises high. Having sent tears of love and repentance across the globe for her heartfelt anthems "You Say", "Look Up Child", and "Rescue", it's definitely a one-of-a-kind worship experience as Daigle leads a night of praise right on the stage. Book your tickets now!
Kicking off a brand-new tour this fall, Lauren Daigle is serving magical nights of praise and worship at her newest Kaleidoscope Tour. Following the release of her self-titled third studio record, the Grammy Award-winning Christian music artist is launching uplifting nights of laying every worry, anxiety, and hope up to the Savior.
For over a decade now, the two-time Grammy-winning singer has dropped music that uplifted and brought hope to every listener, drawing them closer to finding purpose and a bond with a loving God. Releasing "Thank God I Do" as the first song out from her new record speaks volumes of the clearest picture of God that she witnessed, amidst the world's worries.
"Just seeing Him love me through other people who didn't give any element of shame or rejection... And it set me free. That's why I ended up writing a song about it," she shared with Michael Foust of Christian Headlines.
On tour, you can expect Daigle to perform her biggest hits such as "You Say", "Look Up Child", "Trust in You", and "Rescue", and a bunch of new tracks from her new LP which may include "New", "Waiting", and "Thank God I Do".
Talking about her new album, "This is my most precious project," she shared in a statement. It's got fun moments, solemn moments, extrovert moments and introvert moments. And I'm just thrilled about taking my songwriting further on this record than anything I've done previously."
The new album definitely hits the spot in terms of Daigle writing even more personally - covering some topics beyond themes solely centered on faith. She also brings her personal experience at the forefront, sharing life lessons through love, faith, and hope.
Performing her lead track on TODAY last March 30th, she thanks God for "the beauty of who he puts in your life to carry you through certain seasons." With a pure heart, Daigle has a lot of lessons to share - and it all points back to the One who fuels her strength - Jesus.
The record marks her first release after signing with her new label, Atlantic Records. She's shared how excited and thrilled she is to work with her new team. "I have so much respect for the artists they represent," Daigle shared. "I grew up routinely listening to Aretha Franklin, Matchbox Twenty, and Paramore, was always amazed at the vocal ability of Sia, found myself lost in the joy and curiosity of Coldplay, while diving into the lyrics of Ed Sheeran. To be amongst people I've been so deeply inspired by, I must simply smile."
As the Kaleidoscope Tour brings Daigle back to the live stage, she's set to share faith, hope, and love with everyone, driven by her calling to make His name known. So, get ready to wipe those tears as you lift everything up to the Lord.
Book your tickets now!