Desert Diamond Arena | Glendale, Arizona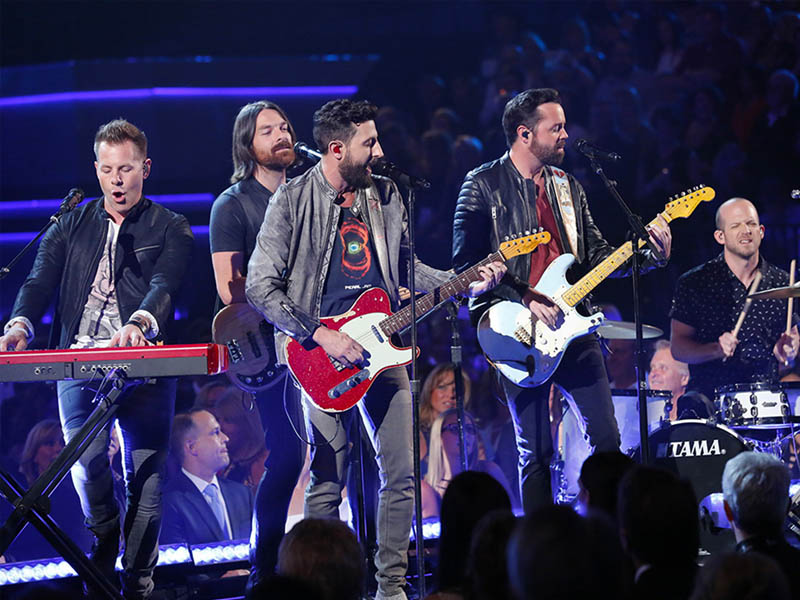 Following the release of their critically acclaimed new EP, Memory Lane, the celebrated country music quintet Old Dominion promotes the new effort with a highly-anticipated fall outing! The band brings along special guests Billboard charting singer-songwriter and TV personality Chase Rice and rising star Kylie Morgan! Old Dominion's No Bad Vibes Tour has been making waves across North America last summer! But due to public demand, the tour will not extend all the way to fall, starting with a coveted stop in Glendale, Arizona! The award-winning band, responsible for iconic hits such as "Break Up with Him," "Song for Another Time," "Written in the Sand," "Hotel Key," and more, is set to light up the Desert Diamond Arena! Expect a non-stop high-energy show as they make fans sing and dance along to their music on Thursday, 26th October 2023! If you love country music, this is your chance to catch Old Dominion and their special guests, Chase Rice and Kylie Morgan! Hurry and secure your tickets now before they're gone!
Old Dominion, regarded as one of the circuit's top-selling acts, also has a stark reputation for packing arenas wherever they go. So expect a fully-packed venue when they make Desert Diamond Arena their home during their stop in Arizona! If you've been following the band for quite some time, you'll be pleased to know that the band never fails to give audiences a memorable night. Old Dominion may be prolific in belting out new material - especially with the release of their brand new EP, Memory Lane, and They continue to perform iconic past hits.
For their setlist in the summer of 2023, the band performed crowd-pleasing hits, such as "Make It Sweet," "Break Up With Him," "NoSuch Thing as a Broken Heart," and "Written in the Sand." The band also performed some highly-awaited covers, such as George Strait's "I Can Still Make Cheyenne," Alan Jackson's "Chattahoochee," and Kenny Chesney's "Save It for a Rainy Day." Lastly, for every Old Dominion show, fans can look forward to a titillating encore! You can't stop yourself from singing and dancing along to this band's incredible hits. So, if you're looking for a great night out, you know what to do!
But wait, there's more! Making the night extra special will be the band's special guests, Chase Rice and Kylie Morgan. Chase Rise had made waves as a singer-songwriter. His career-spanning hits include number 1 singles, "Eyes On You" and "Drinkin' Beer. Talking' God. Amen." The former college football linebacker and former NASCAR pit crew is a man of many talents, but fans definitely know that being on stage is Rice's calling! See him deliver his high-energy setlist by catching him hype up the crowd at the Desert Diamond Arena!
Lastly, Kylie Morgan is a young songstress who is on the verge of superstardom. She's currently promoting her latest EP, which features music and lyrics that Morgan wrote. The album's lead single, "If He Wanted To He Would," has made waves on the country music scene. Morgan has enjoyed a collective 340 million global streams, and her powerful voice is an undeniable presence in the world of country music.
See Old Dominion, Chase Rice, and Kylie Morgan conquer the Desert Diamond Arena on Thursday 26th, October 2023! Tickets are now up for grabs!