Desert Diamond Arena | Glendale, Arizona
The most amazing Jaripeo Sin Fronteras tour is coming to Gila River Arena on Friday 4th, November 2022. Jaripeo Sin Fronteras is the production of famed Mexican singer Pepe Aguilar. The event delivers a unique experience, which combines music with performing acts. It is unlike any other concert experience, and fans love it because they get to hear quality music and experience some thrilling entertainment. The tour began in 2018, and it was branded as an amazing family outing that includes elements from Mexican culture such as dancing, bullfighting and a lot more. It features several notable artists, including Pepe's children Angela and Leonardo, who are renowned musicians themselves. Be a part of this enthralling experience by getting your tickets right now before all of them are sold out!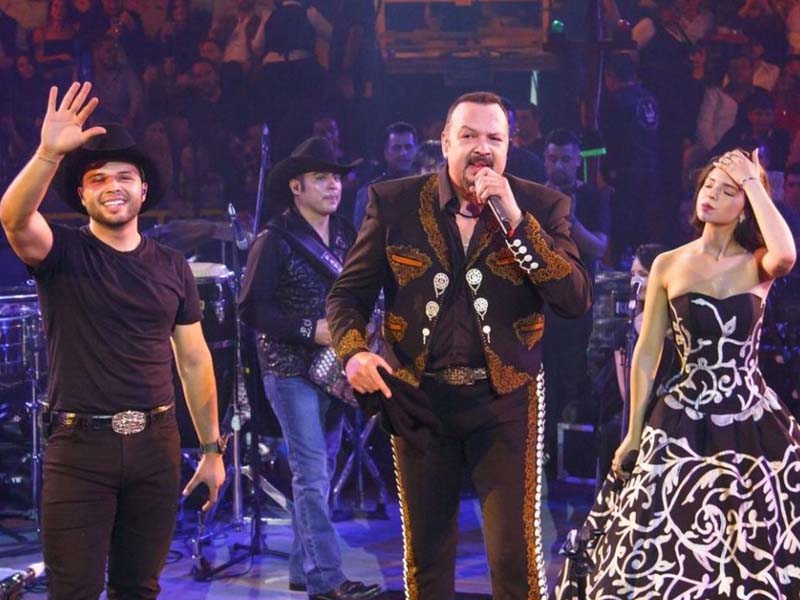 The Jaripeo Sin Fronteras tour is loved by millions across North America for the entertainment it provides. Since there are several entertainment elements, the performers do a wonderful job of bringing them all together. Aguilar brings around 150 individuals on set, with around 40 stage musicians who work in harmony to produce some incredible performances.
Talking about the musical part, the event featured Pepe Aguilar himself, his brother Antonio, his daughter and Latin Grammy nominee Angela and his son, Leonardo. Both his children are critically acclaimed artists, and they have their own fan base throughout the country. Jaripeo Sin Fronteras offers a once-in-a-lifetime experience for many fans and is surely an occasion you cannot miss out on. Aguilar himself is a four time Grammy award winner and has won 5 Latin Grammy awards during his career. He has sold over 12 million albums globally. He also has a star on the Hollywood Walk of Fame and is recognized as one of the biggest superstars in the Mexican and American music industries. Catch him live for another enthralling performance at the Gila River Arena on 4th November by getting your tickets right now. Hurry up, before all of them are gone!